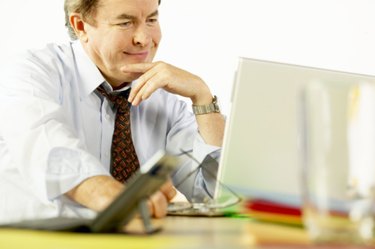 Installshield Update Manager is a computer program that updates software you installed on your computer using the Installshield software. If you remove this update manager from your computer, you can still update all of your programs; you'll just have to do so manually by going to each program's manufacturer's website. Installshield Update Manager can be uninstalled from Windows using the Control Panel.
Step 1
Click the "Start" (Windows Logo) button on your task bar. Click the "Control Panel" icon from the menu. The Control Panel opens.
Step 2
Click "Programs and Features."
Step 3
Click "InstallShield Update Manager."
Step 4
Click "Uninstall." This will remove InstallShield Update Manager from your Windows computer.