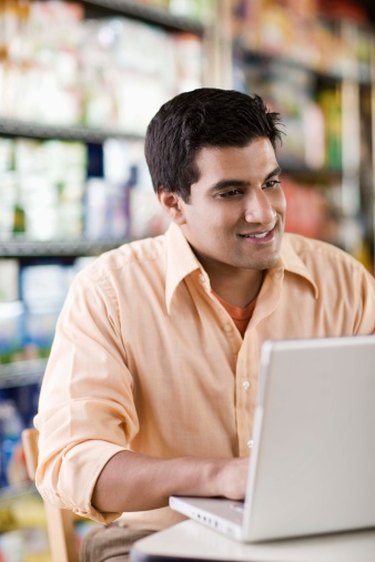 Portable document format, or PDF, files are created using a variety of printable source material. Depending on how the original file was converted to PDF, hyperlinks may have been converted or added after the PDF was created. To delete links in PDF files, you can use the link tool in Adobe Acrobat.
Step 1
Launch "Adobe Acrobat," and open the PDF file that contains the links that you want to remove. Note that the following process will work with all three versions of Acrobat (Standard, Pro and Suite).
Step 2
Click the "Link Tool" button, which has a chain-link icon. Click once on the hyperlink that you want to delete. A red border will appear around the link.
Step 3
Click the "Edit" drop-down menu, and select the "Delete" option. This will remove the link. The red border around the link will be deleted.