Ubuntu is only one of many versions of the Linux operating system. An operating system requires a few steps for removal, unlike other programs installed on the machine. You may remove an operating system when it has become corrupted or an upgrade to a newer version is desired.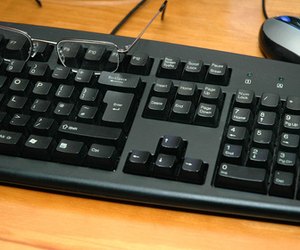 Operating systems are installed on partitions or restricted spaces on the hard drive. Removing the partition will delete the operating system and return the drive to the factory-issued size. The process will be different for a single-boot or dual-boot system.
Remove Ubuntu From a Dual-Boot System
Step
Back up all of the files you want to keep. Deleting a partition will erase everything on the hard drive. It will be impossible to recover data. Back up all files from both operating systems.
Step
Restart your computer and enter the BIOS. Configure your computer to boot from disk in the boot sequence menu. Insert the Windows operating system disk of your choice.
Step
Restart the computer and press any key to boot from CD. Allow the files to load and select your language, date and time format.
Step
Select "Repair" and the Windows operating system partition. In the System Recovery box, type or click "Command Prompt." Type "Bootrec.exe /FixMBR" (with the space between ".exe" and "/FixMBR") and press "Enter." This process will fix your Master Boot Record to remove the GRUB booting sequence configured by Ubuntu.
Step
Continue the removal with the instructions from the next section.
Remove Ubuntu From a Single-Boot System
Step
Load the Ubuntu disk and enter the Gnome Partition Manager. Remove the Ubuntu partition following the onscreen commands.
Step
Load the Ubuntu installation disk. Enter the Gnome Partition Manager. Select "Don't touch keymap" on the Configuring Console Data screen. Select a language and press "Enter."
Step
Highlight the partition you want to delete and click the trash can icon in the top left corner. Confirm the task in the pop-up window.