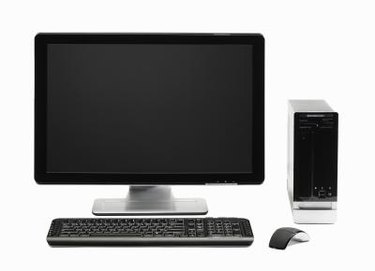 Windows Media Center is a multimedia utility produced by the Microsoft Corporation. It is used primarily by users of the Windows operating system. In addition to playing audio and video files on your computer, it can also work in conjunction with a TV tuner and act as a digital video recorder on your computer to pause, rewind and record live television. It can also share media files over a network with devices such as Sony's PlayStation 3 or Microsoft's Xbox 360. If you're having problems with Windows Media Center, repairing or reinstalling the program should correct any issues you're experiencing.
Things You'll Need
Step 1
Open the Control Panel. To do this, click on the "Start" menu. If you're using a newer version of Windows, the "Control Panel" icon will be immediately available to click on. If you're using an older version of Windows, you'll have to first click "Settings" before you can select "Control Panel."
Step 2
Open the utility used by Windows to install, uninstall and repair software on your computer. In Windows Vista and Windows 7, this utility is named "Programs and Features." In Windows XP and prior versions of the operating system, this utility is called "Add or Remove Programs."
Step 3
Click on "Windows Media Center" in the window that appears on screen. This listing of all programs installed on your computer is organized alphabetically for easier access.
Step 4
Click on the "Repair" button. This will completely reinstall a new copy of Windows Media Center over your existing copy. This won't touch any of the changes to settings or personal files you've added to the program. What it will do is replace any corrupt or damaged program files with new, functional copies. Once the repair process is complete, you can continue to use Windows Media Center as before.