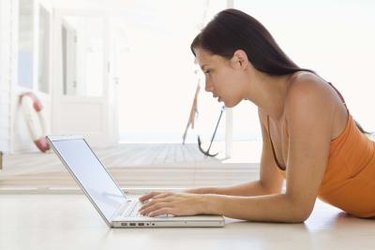 Fraud is a growing concern for internet users due to the constant evolution of scams, sometimes making them difficult to detect. According to the Internet Crime Complaint Center, consumers lost nearly $560 million to online fraudulent activities in 2009, more than double the amount lost in 2008. In order to combat fraud, Internet service companies such as Yahoo! allow users to report suspicious emails and websites.
Step 1
Report a phishing website by completing and submitting the Yahoo! Security Phishing Report Form. "Phishing" is the term used to describe the act of creating fraudulent emails and websites which look identical to those of legitimate entities, such as financial institutions. Identities are stolen when consumers enter personal details, such as passwords, credit card or bank account numbers and Social Security numbers.
Step 3
Mark all email scams as "Spam." According to Yahoo!, "reporting these emails as spam is the most effective measure you can take as it will help ensure additional copies are not delivered."