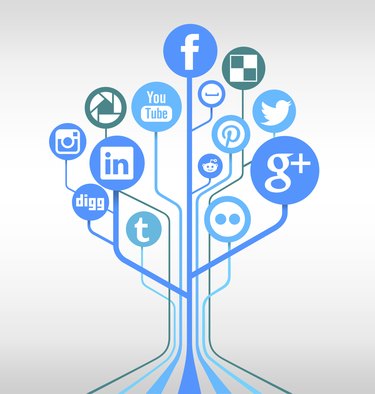 Maintaining your password is essential to protecting your Facebook account and personal data. If you forget your password, Facebook's password recovery tool is designed to help you reset your Facebook password in order to regain access to your account. Access the password recovery tool via the Facebook website on your computer or mobile device.
Resetting Your Facebook Password
Visit the Facebook website (link in Resources) and click the "Forgot your password" link located under the Password box. Enter an email address associated with your Facebook account, click "Search" and follow the prompts to have Facebook send you a password recovery email. Open the email, click the included link and follow the prompts to create a new password.
Troubleshooting the Password Reset Process
If you know your current password and simply want to set a new one, log in to Facebook and visit your Settings page (link in Resources). Click "Password," enter your current password and new password in the provided fields and click "Save Changes."
Alternative password reset methods are available if you no longer have access to the email address associated with the Facebook account you want to reset. After entering into the recovery tool the email address associated with your account, click the "No longer have access to these" link and answer the provided security questions to reset your password.
Facebook lets you reset your password only a certain number of times per day. If you reach the password reset limit, you must wait 24 hours before trying again.