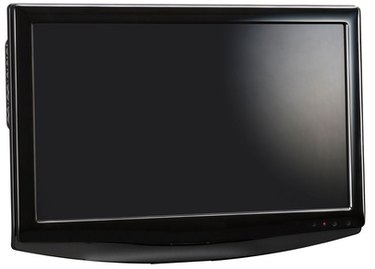 Over time, it may be necessary to reset your Polaroid TV to the factory settings. Reasons for this may include unsatisfactory custom screen settings (such as brightness, contrast, resolution, etc.) or a lost password for the parental control settings. A reset will restore the software on your television that controls screen settings, cable settings, closed captioning, parental controls, and much more to their original configurations. Whatever the case, Polaroid has made it simple to reset the settings on your television.
Method #1
Step 1
Press the "MENU" button on the remote that came with your Polaroid television.
Step 2
Use the UP and DOWN arrow keys to navigate to the "Setup" menu and press the "OK" button on your remote.
Step 3
Select the "Factory Reset" option. Press "OK".
Step 4
Confirm that you want to restore factory settings to your television when prompted to so by pressing the "OK" button your keyboard once again.
Step 5
Wait a few seconds while the settings are restored. Your television may flicker or turn off and on.
Method #2
Step 1
Press the power button on the television or the remote to turn the device off.
Step 2
Disconnect any peripheral devices such as gaming systems, cable boxes and DVD players.
Step 3
Unplug the television for at least one hour. This will clear the television's memory and purge anything that may be keeping you from performing a factory reset.
Step 4
Restore power the television.
Step 6
Follow steps 1-5 of method 1 to complete the factory reset.