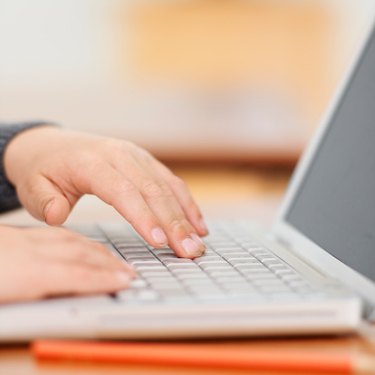 RocketMail was one of the Internet's major email service providers in the mid-1990s. In 1997, this email service was purchased by Yahoo. Now that Yahoo owns RocketMail, old Rocketmail accounts are integrated into Yahoo's Web-based email system. While RocketMail once had its own protocols, it is not synonymous with Yahoo, and all of your RocketMail operations occur on Yahoo's website, including password resetting. Your full RocketMail email address acts as your ID on Yahoo's site.
Step 1
Visit the Yahoo Mail site. You can also go to "rocketmail.com" and you will be redirected to the Yahoo site.
Step 2
Click "I can't access my account," found underneath the login area of the screen.
Step 3
Select "I forgot my password" from the list of options on screen and click "Next."
Step 4
Enter your full RocketMail email address in the space labeled "Yahoo! ID."
Step 5
Enter the code posted on the screen and click "next." This code is a security measure designed to prevent automated spam programs from hacking the system.
Step 6
Answer the security questions on screen to reset your password to a new password of your choice. Your security questions are personal questions that only you know the answers to, and you set them up at the time when your account was created.
Step 7
Enter your a password and click "Finish."