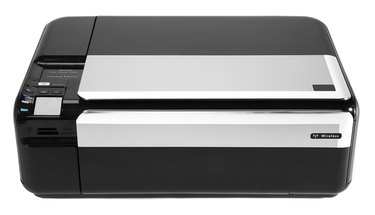 Most of the printers by Lexmark come with pre-installed chips. These chips keep a check on the cartridge's toner level. When the toner depletes, the chip sends a message notifying you that the cartridge is running low on toner. Even after you refill the cartridge, the chip doesn't reset itself and maintains the same toner level as before. In order to get the printer to recognize the refilled toner, you have to reset the chip's ink level. Different Lexmark printers have different methods of resetting.
Step 2
Press and hold down the "Ready" and "Return" buttons on the printer. At the same time, power the printer on until you see the "Performing Self Test" message on the display screen. You will now be entering the Diagnostics Mode.
Step 3
Select "Maintenance Count."
Step 4
Select the option "Reset" for returning the chip's toner level to zero.
Step 5
Press the "Return" key for returning to the Diagnostics Mode menu.
Step 6
Restart the printer so it returns to its normal mode.