Even though cell phones are quickly outnumbering land line phones, consumers still use home phones for various reasons. If you rely on your Vtech cordless phone for service in the home, ensure the device is in working order. Reset the device to repair the phone. Vtech provides an efficient process for resetting your cordless phone, regardless of the specific model.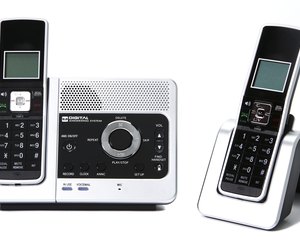 Step
Remove the battery from the handset of your phone.
Step
Unplug the power cable from the base of the Vtech.
Step
Reconnect the power cable to the base after a few minutes.
Step
Reinsert the battery into the handset.
Step
Put the handset in the handset cradle of the base. This will allow the devices to re-establish a link.