U-verse digital DVRs tend to be a bit on the temperamental side now and then. When experiencing image, sound or connection problems and standard adjustments like turning the power off and on fail to return the DVR to normal behavior, try a hard reset. All data in the memory except recorded programs is deleted. Recording sessions in progress are also interrupted The DVR then contacts the local U-verse server and reinstalls the original program.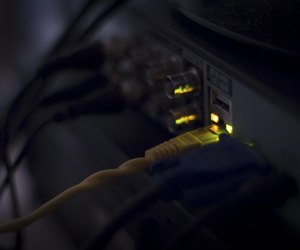 credit: MateusSchiontek/iStock/Getty Images
Ready, Set, Reset!
Push and hold down the power button on your DVR for at least ten seconds. A reset signal should appear on your TV screen. Three white dots in a row is common, but reset notifications can vary from one location to another. If this does not return your DVR to its original state, unplug the power cord and the cable wire input. Wait 30 seconds before reconnecting the power and the cable connection. Press the power button to start the DVR.