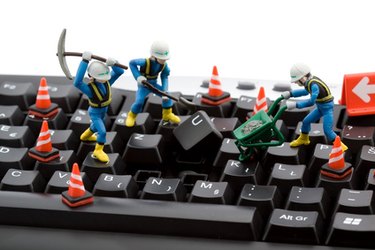 Bluetooth is a wireless technology used primarily to replace serial cable connections by automatically connecting two associated devices when they are within close proximity of each other. The Microsoft Windows 7 operating system includes support for Bluetooth devices usually using drivers supplied by the Bluetooth device manufacturer. If a Bluetooth device that has been configured to associate with a Windows 7 computer fails to connect to the computer, restarting the Bluetooth stack can resolve the issue quickly in many cases.
Step 1
Click the "Start" button and then click "Control Panel" and double-click "Administrative Tools."
Step 2
Double-click the "Services" item from the list displayed. The "Services" window will appear.
Step 3
Click to highlight the "Bluetooth Support Service" and then click the "Restart" link located to the left of the services list.