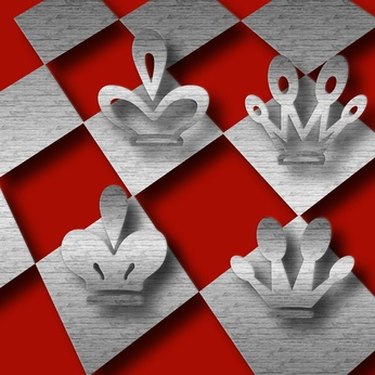 If you accidentally delete one or more computer games from your Windows computer, there's no need to fear. You can restore the deleted games from the Recycle Bin back to your computer in a few easy steps. The Recycle Bin is an area of your computer where deleted files are stored until you permanently remove them. You can access the Recycle Bin to restore deleted files.
Step 1
Click "Start > Programs > Accessories > Windows Explorer" to open Windows Explorer. You can use Windows Explorer to view, move, delete, and restore files on your computer.
Step 2
Click "Recycle Bin" to open the area on your computer where deleted files are stored.
Step 3
Click the "Name" column in the right pane of the Windows Explorer window.
Step 4
Scan the list of deleted file names or icons and locate the computer game you want to restore.
Step 5
Right-click the name of the computer game and click "Restore."
Tip
If the triangle next to the "Name" column is pointing up, the list of file names is in alphabetical order.
If you need to restore more than one game, repeat steps 4 and 5 until you restore every deleted computer game.