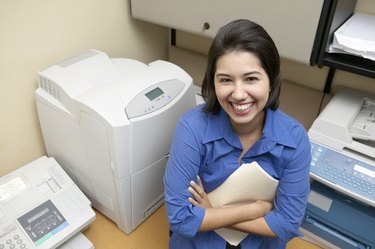 HP has incorporated a utility that simplifies restoring your Pavilion back to its factory settings. With heavy usage, a HP Pavilion can develop problems over time. Performing a Factory Restore can correct this issues, making your computer work just as well as it did on the first day that you received it. Factory Restore is one of the most useful utilities within your HP Pavilion, since it can even remove seemingly unrepairable viruses and driver instability concerns.
Step 1
Click "Start," "All Programs," then select "HP Tools" from the list.
Step 2
Choose "HP PC System Recovery" from the list of various utilities within HP Tools.
Step 3
Click "Yes" when the "Do you really want to start HP PC System Recovery?" notification appears.
Step 4
Click "Next" and "Yes" when the "Recovery" screen appears if you would like to perform a non-destructive recovery. If you would like to perform a destructive Factory Restore, continue onto step five.
Step 5
Click on the "Advanced" tab, then click "Yes" to perform a destructive recovery. A destructive recovery will format your drive completely, making the computer just as it was on the day that you brought it home from the store.
Warning
Backup your important program files and documents before performing a Factory Restore operation. This procedure will erase not only the damaged files, but will also remove the rest as well.