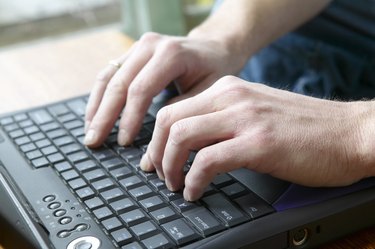 Using System Restore, you can restore your computer to a state it was previously in. By default, System Restore automatically saves important system changes (such as new program installs or antivirus updates) or updates made to your computer. System Restore does not delete any important information and any unsatisfactory System Restore can be reset instantly.
Step 1
Click the "Start" icon in the Windows taskbar. Select "All Programs." Select "Accessories." Select "System Tools." Click "System Restore." The System Restore utility will open.
Step 2
Click "Next." Click "Restore my computer to an earlier time."
Step 3
Select the restore point closest to the time that you want to restore the computer to. Save any unfinished work before continuing. Click "Next" to begin the restore. Depending on your machine, this can take a while.