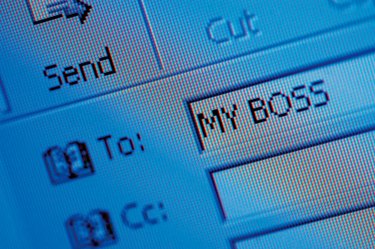 Have you ever sent a message and immediately wished you hadn't? Most everyone has at one point or another. You might even be in that situation right now. If you are using Outlook 2010, you may be able to retract the message before it is too late. If the recipient has not yet read the message, and is using Outlook, you can retract the message. If the recipient is using a different email program, this might work, but if the recipient has already read the message, you will not be able to retract it.
Step 1
Start Outlook 2010 if it is not already running.
Step 2
Find the message you wish to retract in the Sent Items folder.
Step 3
Double-click the message to open it.
Step 4
Click the "Actions" button. It is located in the Move section of the ribbon. This displays a menu of options.
Step 5
Select "Recall This Message." Outlook opens the Recall This Message dialog box.
Step 6
Select the "Delete unread copies of this message" option or the "Delete unread copies and replace with a new message" option, then click "OK."