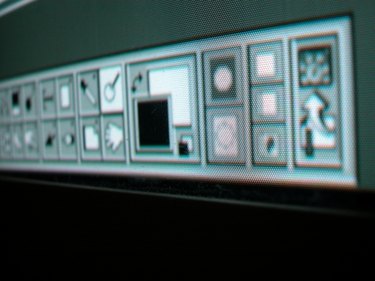 If you take many pictures and share them online, you may be looking for a way to correct mistakes in your photos without a great deal of effort, such as reversing a photo that was taken in a mirror. While many photo-editing solutions are available to install, many are not free, and you may be looking for a way to complete very simple edits such as reversing a photo image without learning to use a completely new program. Reverse a photo using Pixer.us, a free browser-based photo editor that works on any computer.
Step 1
Open a web browser and navigate to Pixer.us.
Step 2
Click the "Browse" button. Browse to the location of the photo that you want to reverse, and double-click it. Click the "Upload & Edit" button.
Step 3
Click the "Flip" button at the top of the screen, then click the "Horizontal" or "Vertical" button below it. A mirror image of the photo is created.
Step 4
Click the "Save" button, then select the format in which you would like to download the edited photo. Available choices are JPG, GIF, BMP and PNG. Click the button to indicate your choice.
Step 5
Select the location in which you would like to save the file, then click "Save."