Whether on YouTube, Google Video or just a random website, the Internet is full of embedded streaming video. The only real drawback of these videos is that you have to wait for them to buffer before you can watch them fully. This is not that big a problem for short videos, but for videos that you watch over and over again, the buffering process can become tedious. There is a simple process you can use to save streaming video directly to the computer's desktop, without downloading any programs or files.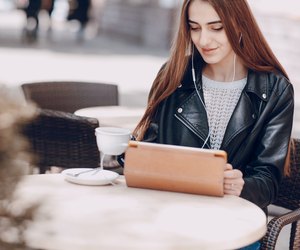 credit: prostooleh/iStock/Getty Images
Step
Press the Windows Start button in the bottom left corner of the computer screen. From there, select "Control Panel," and then double-click "Network and Internet Connections."
Step
Locate and double-click the "Internet Options" icon in the bottom of the window. Once the "Internet Options" window opens, press the buttons in the center of the screen that say "Delete Files" and "Delete Cookies." The deleting process may take up to a minute to complete — you may think your computer has frozen, but it hasn't, so be patient.
Step
Visit the website with the streaming video you want to save and play the video from start to finish. You will be able to save only the portion of the video that has been played. In addition, do not skip to different sections of the video unless you do not want the skipped sections to be in the saved file.
Step
Select the "Tools" tab from the browser's toolbar, located at the top of the website's window. From the list of options that appear, select "Internet Options."
Step
Select "Settings" from the center of the window that opens; a second small window will then pop up. From this window press the "View Files" button. A list of files will open. Scroll through the list and locate the file of the video you just watched. This file will be the largest in the list, and should be listed at the very top. Right-click on the file name and press "Copy."
Step
Paste the file to your computer's desktop so you can find it easily later. With the cursor anywhere on your desktop, right-click to make an options menu appear. Scroll through the options and left-click when the word "Paste" is highlighted.