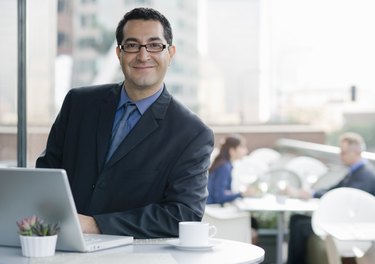 Adobe Systems' Portable Document Format (PDF) gives document creators a standardized format for the distribution of fixed-layout, non-editable documents. Unfortunately, while Adobe Reader and other PDF-viewing programs allow you to quickly view and print PDF files, they generally do not allow you to extract individual pages. You can save a single page from a PDF file after downloading and installing a free or commercial PDF-creation application.
Step 1
Download a PDF-creation program. CutePDF Writer and PDF 995 are two widely used free programs, while Acrobat is a commonly used paid option (see Resources).
Step 3
Open the installer file you downloaded in Step 1 by double-clicking its icon. Follow the on-screen instructions to configure your selected PDF-creation software and install it on your computer.
Step 4
Open the PDF file containing the single page you want to save.
Step 5
Click "File" in the top menu bar of your PDF-viewing program and select "Print."
Step 6
Select the name of the PDF-creation application you installed in Step 3 from the list of available printers.
Step 7
Locate the "Page Range" or "Pages" field and enter the page number of the page you want to save.
Step 8
Click the "Print" or "OK" button.
Step 9
Give the PDF file a name, select a save location and click "Save." The page you selected in Step 7 is saved as a new PDF file.