Rockstar Games' PC game "Grand Theft Auto 4" allows players to travel all over Liberty City to complete missions, many of which involve committing crimes. There are many missions to complete, so gamers will want to save their progress as they play. This involves creating an online Windows Live ID to save progress, but gamers without Internet connections can also save their games. Saving without an Internet connection involves creating an "offline profile" for your computer.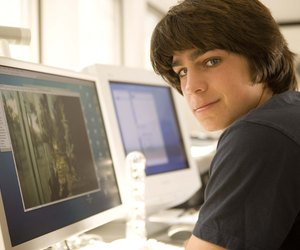 Step
Access your "Grand Theft Auto 4" game and click "Start."
Step
Press "Enter" to begin the sign-in process when the screen informs you that you are not signed in.
Step
Select "Create New Profile" followed by "Create Offline Profile."
Step
Input the name of your profile (there's a 15 character maximum) and click "Submit."
Step
Review your profile information, changing any incorrect information with "Customize Profile" and click "Done" to save.
Step
Play through the game, saving as you see fit.