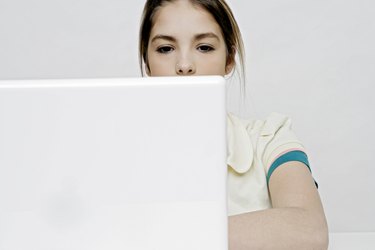 Facebook is a social networking website that allows you to reconnect with old friends and keep in touch with current friends. It allows you to communicate by sending messages, posting status updates, sending cards and showing your likes and dislikes. Facebook also includes a search tool that you can use to search for and view profiles of people you may want to become friends with. If a person's Facebook profile's settings are not set to "Private," you can view the profile without being friends.
Step 1
Go to Facebook.com and log in to your account using your email address and password.
Step 2
Type the full name of the person whose profile you want to view in the Search bar at the top of the page. You may see many people with the same name, so select the "See more results for..." option to display the search results for the name you entered.
Step 3
Select the person whose profile you want to view. If you are still unable to find the person, click the "People" button in the left pane. Filter the results by selecting the person's location, school or workplace. When you finally find the person whose profile you want to view, click the link to that person to view the profile.