If you would like to make a general announcement to several people at one time, then it is easiest to send a mobile text as a broadcast, rather than having to send out individual messages. Most phones have this feature built in already, and it will allow you to send a message to up to 20 people at a time. If you don't have this feature or want to send out a broadcast to more people, then you can opt to use software and send out a broadcast from your computer.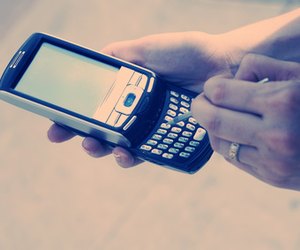 From a Cell Phone
Step
Navigate to your cell phone's "Main Menu." Go to "Messages." Select "Recipients List" in the options. Select the name of the contact that you want to be added to the list from your "Contacts." Click "OK" to add that person on that list. Repeat this step until you have selected all the contact names that you want to be added on the recipient list. Give the list a name.
Step
Go to "Create New Message." Type the message that you wish to send.
Step
Select "Sending Options" after creating the message. Go to "Recipient List" and then select the name of the list that you created.
Step
Press "OK" and your cell phone will start sending the broadcast message to everyone on the list.
From a Computer
Step
Buy a bulk SMS program. A couple that you can consider are Data Doctor and Bulk SMS (see Resource links). They are $45 as of 2010. Once you have purchased the program, download and install it to your PC.
Step
Go to your computer's "Start Menu" and open up the program. When the screen starts up, go to the "Enter Recipient Phone Number" field and type in the phone numbers of each recipient.
Step
Write your message in the "Type Message Here" field. Choose "Single Shot Execution" and your text messages will all be sent at the same time.