Send text messages right from your email account. Whether you've misplaced your cell phone or simply find typing text messages on a keyboard much easier, Gmail's SMS feature is a nice feature to use. Follow these tips to activate text messaging in your Gmail account.
Step 1
Sign in to your Gmail account. Once you've signed in, click the "Settings" heading located in the top right hand corner of the page.
Step 2
Click the tab labeled "Labs" in the "Settings" menu. Scroll down to the section titled ""Text Messaging (SMS) in Chat."
Step 3
Select the button labeled "Enable" and then scroll down to the bottom of the page. Click "Save Changes."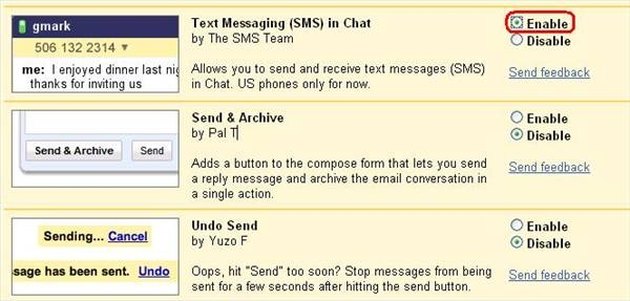 Step 4
Type the cell phone number of the text message recipient into a chat box in Gmail, and then click "Send SMS."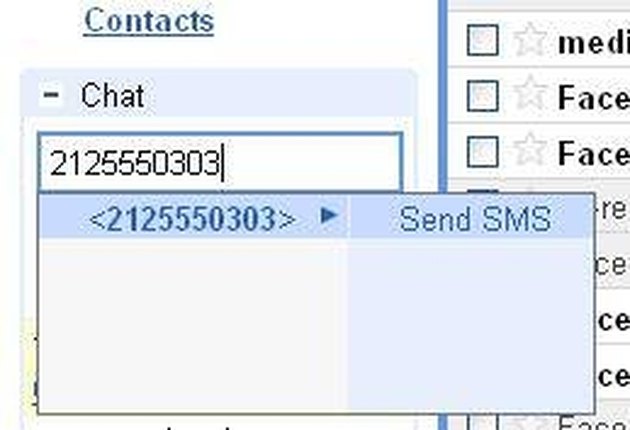 Step 5
Type in a contact name for the recipent, and then click "Save."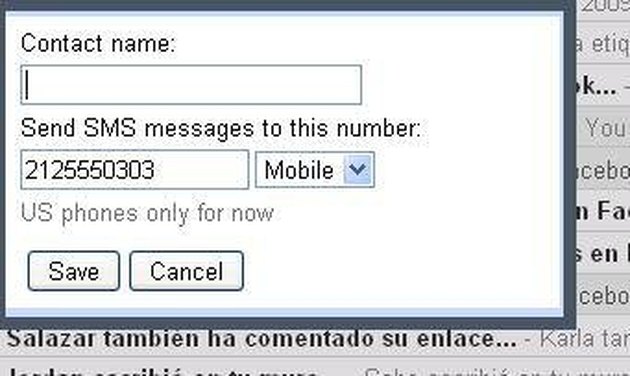 Step 6
Type your message into the chat window that appears and press the enter key on your keyboard to send the message.
Tips & Warnings
The recipient of the text message may be charged by their carrier for every "Enter" that you hit on your keyboard.