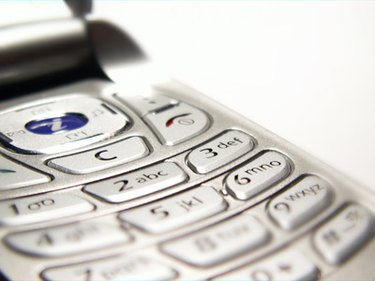 The Net10 cell phone service is a prepaid, no-contract service. All prepaid cell phone services allow their customers to receive text and email messages. Sending a text message to a Net10 phone customer is as simple as inserting the customer's phone number and pressing "Send" from your cell phone. However, sending an email message to a Net10 phone customer is a little more complicated. Since the Net10 service does not have its own network, it utilizes the services of various cell phone networks such as Sprint, Verizon and AT&T. Therefore, before you send an email to a Net10 customer, you have to do a little detective work.
Step 1
Locate the Net10 provider network for the email recipient. The second half of the email address to any cell phone is the provider network address. Therefore, you must locate which provider the Net10 customer is using. Free services such as FoneFinder.net and TelcoData.us (see Resources) allow you to insert a cell phone area code and the phone number prefix to determine which network services the Net10 customer.
Step 2
Format the SMS address. After you find out which network the Net10 recipient is using, format the address into the SMS-compatible format. SMS stands for Short Message Service, and each network has its own format. For example, the SMS format for a phone on the AT&T network is @txt.att.net. Similarly, the SMS for the Verizon network is @vtext.com. For a complete listing of the SMS format for each cell phone carrier, visit the About Prepaid Cell Phones website (see Resources).
Step 3
Insert the recipient phone number. Now that you have the SMS format, insert the recipient's Net10 area code and phone number before the network SMS address in the "To" field in your email software. For example, sending an email to a Net10 customer using the Verizon network would look something like this: 2121234567@vtext.com.
Step 4
Limit the email to 160 characters. Similar to text messages, the Net10 recipient can only receive messages with a maximum of 160 characters. Remember SMS means Short Message Service, and short is defined as 160 characters or less.
Tip
Save on character space by inserting your entire message in the "Subject" line of the email software. Remember, cell phone screens are not as large as computer screens so efficiency is important.