Many people just can't live without music. Most music lovers have a huge collection of songs downloaded on their computers. Windows Media Player provides a simple interface to organize and listen to your downloaded music. Many music lovers like to have their favorite songs stored on their cell phones as well. Bluetooth is a great technology which enables you to transfer data without using any cables. You can easily send music from Windows Media Player to a Bluetooth-enabled cell phone.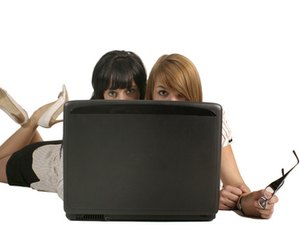 Step
Turn on the internal Bluetooth support in your PC. You can also use a USB Bluetooth dongle for this purpose.
Step
Turn on your Bluetooth-enabled cell phone.
Step
Go to the option "Settings" from the menu on your cell phone to turn on the Bluetooth support. In some mobile sets, this is done through the "Connectivity" option.
Step
Put your cell phone near your PC to enable them to detect each other very easily. The name of the computer will be shown in the cell phone and vice versa.
Step
Select the Windows Media Player file on your computer that you want to send to your cell phone.
Step
Right-click on the selected file. A drop-down menu is shown.
Step
Select the option "Send To" from the drop-down menu.
Step
Choose the option "to Bluetooth Device." A list will drop down displaying all the nearby Bluetooth devices.
Step
Select the name of your cell phone. The music file starts transferring to your cell phone. A pop-up appears showing the progress bar of the file download. After completion of the download, a message will show that the download has completed successfully.