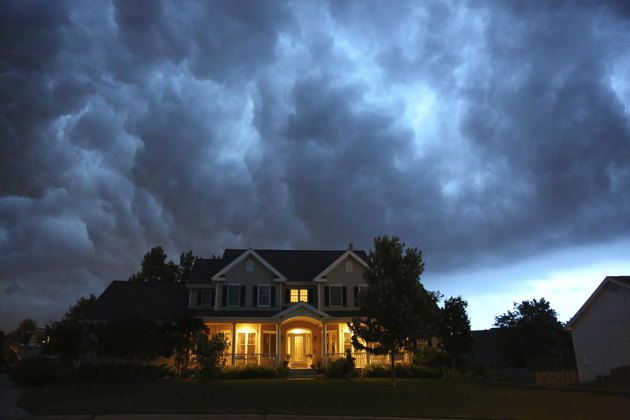 Configuring AccuWeather's services is like real estate: it's all about location. The process varies between services, but the goal is to configure the location to get a relevant forecast. In addition to its website, AccuWeather also offers a customized Web browser, Web browser toolbar, third-party site weather widget and email forecast to bring you the day's forecast and current conditions.
On The Website
Step 1
Launch AccuWeather.com in any Web browser.
Step 2
Click on the "Location" entry field, type your city name or ZIP code and click the "Go" or "Magnifying Glass" icon, if you are using a computer -- either the desktop and laptop. For tablet and mobile device users, tap the "Location" drop-down menu and select the "Use Current Location" option. If your device doesn't have location detection capabilities, enter the city name or ZIP code in the Location text entry field.
Step 3
Select your location from the list if the "Multiple Locations Found" window appears.
On the Weather Widget
Step 1
Go to the AccuWeather.com "Create a Current Weather Widget" in a computer Web browser (see Resources).
Step 2
Select how you want the widget to provide weather information. "Auto Detect" automatically brings up weather information based on location, and "Fixed Location" configures weather information for a specific location.
Step 3
Agree to the "Terms and Conditions" and click "Grab the Code" to generate the module.
Step 4
Click "Select Code" and press "Ctrl-C" to copy it.
Step 5
Launch your favorite HTML editing program or text editor such as Notepad, and open the HTML page in which you want to display the widget. Locate the module or page code in which you want to install the widget, and press "Ctrl-V" to paste the code. Save and update your site code to apply the widget.
Tip
Try bookmarking your weather location's page in your Web browser for easy access in the future. You won't have to enter the ZIP code or press the Use Current Location again if you load the bookmarked page: the relevant location will directly load.
AccuWeather offers a downloadable toolbar for Web browsers that provides fast access to weather information. To install the toolbar in your favorite browser, launch the AccuWeather toolbar download site in the Web browser and follow the on-screen instructions to complete the installation process (see Resources). The location setup process is similar to the Web version; instead of going to the website, enter the location information in the toolbar's "Search" field located on the browser menu.
The Web browser toolbar changes your home page during installation. Uncheck the default home page swap option in the installer before agreeing to the Terms of Service.
AccuWeather's smartphone apps for iOS and Android include the ability to save your location and configure relevant weather notifications.
The AccuWeather site widget uses "responsive design" which means it automatically resizes to fit your site's layout.