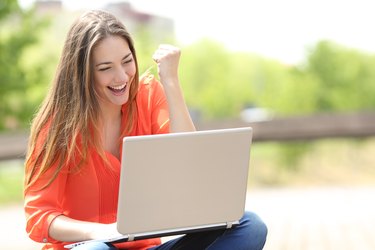 VLC is a free and open-source media player for Windows, Mac OS X and Linux. VLC plays media files or playlists once by default, and then stops. If you want to play a video on repeat or listen to a song over and over, you can set up VLC to play continuously. VLC contains options that can repeat a single media file or an entire playlist in its preferences window. You can also enable continuous play temporarily by using a button on the VLC toolbar.
Step 1
Click the "Tools" menu at the top of the VLC window and click "Preferences."
Step 2
Click "All" under "Show Settings" at the bottom of the sidebar at the left side of the Preferences window.
Step 3
Click the "Playlist" category in the sidebar.
Step 4
Click the "Repeat All" or "Repeat Current Item" checkboxes under "General Playlist Behavior."
Step 5
Click the "Save" button at the bottom of the Preferences window.