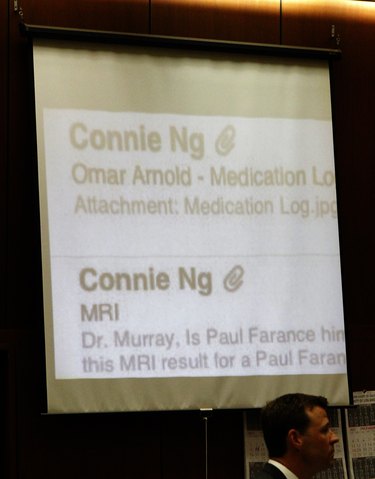 With the advent of 3G networks and smart phones, you can check your email from any location. Most email applications use a similar approach to adding accounts, which lets you see your incoming messages or compose a new message in a matter of minutes. You can respond to associates, employees or website visitors directly from your phone, and you'll never miss an important email as long as you have your phone on your person.
iOS
Step 1
Tap to launch the "Mail" app on your phone. Touch one of the suggested providers, if you use them for your email, or select "Other" to add an email account from a different service.
Step 2
Type in your username, which is usually your email address, and password for the service. If you selected one of the known providers, your iPhone will automatically input server information. If not, you'll have to enter the server information. Tap "Next."
Step 3
Touch to turn on features, like the calendar and reminders. Tap "Next." Touch "Done" on the overview page to begin using your mail account.
Android
Step 1
Open your mail app from the app drawer.
Step 2
Select the type of email service that you're using. For example, IMAP lets you download messages and keep them on the server, so that your mail synchronizations across your devices. However, your email provider may only offer POP3 service. Your app will test the connection and allow you to modify the server information, if it's incorrect. Tap "Next."
Step 3
Type your email address and password into the respective forms. Enter the incoming server information for your account, if the app doesn't automatically provide it. Press "Next" and enter the outgoing serve information.
Step 4
Choose how often your phone should check for messages and whether it should notify you. Enter a nickname for your email account. This is useful if you have multiple accounts from the same provider and want to keep them organized. Click "Done" to finish adding your account.
BlackBerry
Step 1
Open the "Email Accounts" screen on your phone. Select the setup application, and press the BlackBerry button. Choose the option to add an account.
Step 2
Select account type, such as POP or IMAP. Type your email address and password into the form fields. Select "Next."
Step 3
Choose to sync contacts and calendar events, if you want and that option is available. Click "Next". Otherwise, press "Ok" to exit the setup utility.
Tip
To add a second mail account to your iPhone, you must go to "Mail, Contacts, Calendars" in the Settings screen.