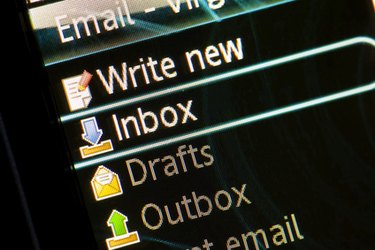 Microsoft Outlook is an email client included with the Microsoft Office suite which operates as a personal information manager. Outlook personal management includes email, calendars, contacts, tasks, to-do lists, and documents or files on the hard drive and can be set up using your Internet-based email server.
Step 1
Open Microsoft Outlook and click on the 'Tools' menu on the main toolbar. Next, click 'Account Settings.'
Step 2
Click 'New' in the 'Account Settings' dialogue box. You will be given the option to choose your email service. Connect to an email at your Internet Service Provider (ISP) or your organization's Microsoft Exchange Server. Your ISP options include POP3, IMAP and HTTP.
Step 3
Enter your full name, ISP email address, and password you use to access your email address. Check the 'Manually Configure Server Settings or Additional Server Types.' Choose your ISP email type again from the option of Microsoft Exchange, POP3, IMAP or HTTP.
Step 4
Select your account type on the drop down menu. Next, enter your incoming mail server. For example, if you chose IMAP as your account type, then your incoming mail server will be "imap.[your Internet Service Provider].com." Enter your outgoing mail server as "smtp.[your Internet Service Provider].com."
Step 5
Enter the username and password you use to access your email via the Internet. Check the 'Remember Password' box underneath the dialogue boxes. Finally, click the 'Test Account Settings' button to send a test email to your account and be sure your account is configured correctly.