Epson is one of the leading manufacturers of high-quality inkjet printers. When you send a document from a PC computer to an Epson printer, the file is processed through the printer spooler service, which converts the data into a format that the printer can understand. If you are experiencing problems printing files to your Epson printer, you may need to manually start the printer spooler service.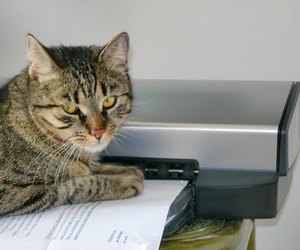 Step
Log on to your PC computer with an account that has administrative privileges. Only administrators can start or stop system services.
Step
Open the "Start" menu and click on the "Control Panel" icon.
Step
Open the "Administrative Tools" folder and then double-click on "Services." A window will open with a list of all your computer's available system services.
Step
Scroll through the list until you see an entry labeled "Print Spooler."
Step
Click anywhere on the "Print Spooler" entry to highlight it.
Step
Hit the "Start the Service" link in the upper-left corner of the window to manually start the Epson printer spooler service. If the service is already running, try using the "Restart the Service" link.