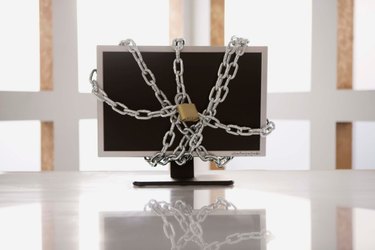 Operating systems such as Windows 7 allow you to secure your computer with a password. You must enter this password, along with your username, into a log-in screen each time you boot-up your computer or when a session expires. If you do not want password-protection for your computer, you can configure Windows 7 to boot without asking for a username and password.
Step 1
Click "Start," then type "netplwiz" (without quotes) and press "Enter."
Step 2
Click the tab labeled "Users."
Step 3
Clear the box next to the option labeled "Users must enter a user name/password."
Step 4
Click "Apply" to start Windows 7 without a username and password.
Warning
You must have administrative privileges to configure user accounts in Windows 7.