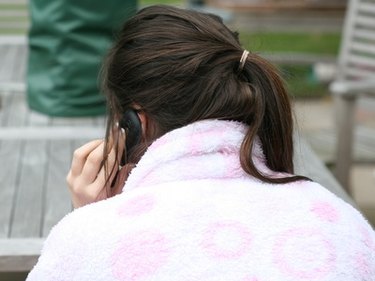 TracFone provides prepaid mobile service to customers in the United States, Puerto Rico and the Virgin Islands. Customers can purchase cards in stores or online to add minutes to their phone. If you purchased a new TracFone and want to keep your same phone number, you can make the switch on the company's website. By doing so, you not only keep your phone number, but you keep your minutes as well.
Step 1
Visit the TracFone website and click the "Activate Phone, Add or Buy Airtime" link on the homepage.
Step 2
Click "Activate/Reactivate Phone" in the top menu and click the radio button next to "Transfer My Service and Phone Number from One TracFone to Another."
Step 3
Click the picture of your new TracFone in the next panel and click "Submit." Click the picture of your current TracFone and click "Submit."
Step 4
Log in to your online account using your user ID and password. If this is your first time accessing your online account, you must click "Register" and set up your online account. During registration, you are required to provide your TracFone number and email address.
Step 5
Enter the ESN or MEID number of your new phone in the appropriate field. The number can be found by removing the battery cover and battery on your phone. The number is listed on a sticker affixed to your phone.
Step 6
Enter the ESN or MEID number of your current phone in the appropriate field. Remove your phone's battery cover and battery to view the information. Click "Submit."
Step 7
Follow the instructions for activating the new phone on the screen. During the activation process, you cannot use either phone. When activation is complete, a message appears on the newly activated phone.
Tip
Some services may not work for up to four hours following activation.
You can also contact TracFone's customer service at 800-867-7183 to switch your phone number to another phone. You must call in from a different phone.