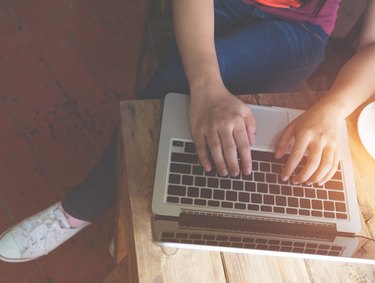 Microsoft's Silverlight application installs directly into your browser and enables you to watch multimedia content embedded in the Silverlight format. Netflix, for example, relies on Silverlight for streaming video content into browsers. If you're not sure whether you have Microsoft Silverlight, you can test it on Microsoft's Silverlight page.
Step 1
Ensure that your Web browser is compatible with Silverlight. See Tips for information. Upgrade or change browsers, if necessary.
Step 2
Open your browser and navigate to the official Silverlight home page (see Resources).
Step 3
Wait while the Silverlight plug-in loads. If you have Silverlight, the site will tell you the version number and let you know if you need an update. If not, you'll be able to download and install Silverlight directly from the page.
Tip
Silverlight 5 requires Internet Explorer 7 or later, Firefox 12 or later, Safari 4 or later, or Chrome 12 or later.
Silverlight for Windows demands a 1.6 HZ or higher processor and 512 MB of RAM, while Silverlight for Mac requires an Intel Core Duo 1.83 GHz processor or higher with 512 MB of RAM.
Problems with video playback may not be the fault of Silverlight. Slow Internet speeds, too many open applications, an aging processor or graphics card, or problems at the source (Netflix or Hulu, for example) could lead to staggered or choppy video.
Some video streaming sites offer a choice between Silverlight and other formats. Netflix, for instance, allows you to choose between HTML5 or Silverlight. Test all formats to identify if problems are coming from Silverlight or somewhere else.
Warning
Information in this article applies to Silverlight 5. It may vary slightly or significantly with other versions or products.