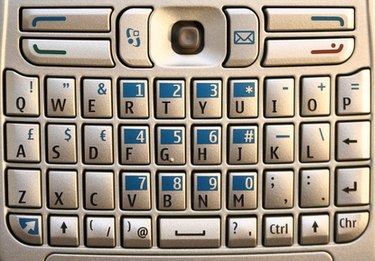 As the popularity of text messaging rises, it is common to see advertisements or contests where you can text a word or phrase to a short, six-digit number. These short numbers, also known as common short codes, operate in the same way as a regular phone number when you send a text to it. Texting a short code involves the same process as texting a regular number.
Step 1
Select the "Menu" from the cell phone's stand-by screen. There is usually a small button under the word "Menu" on the screen, which is the one you should press. On a Blackberry, the menu button is the one near the trackball with the Blackberry symbol.
Step 2
Select "Messages" from the menu.
Step 3
Select "Compose New" or "New Message."
Step 4
Enter the six-digit number in the "To" box.
Step 5
Enter the text message in the box underneath the recipient phone number.