Text a cell phone from your computer when you do not have access to your cell phone or text messaging service. You can send messages from your computer either through your email or through programs designed for this purpose, such as Google Voice or Pinger for your browser or your desktop.
Sending a Text Message Through Email
Send a text to a cell phone using any email service as long as your computer has an Internet connection.
To send a text via email, use the 10-digit phone number of the person you are texting as the address and the carrier he uses as the domain. For example: (phone number)@.com. After you write your text message, click Send.
Tip
Keep your message 160 characters or less. If you type more, only the first 160 characters are sent to the cell phone.
Using Google Voice to Send a Text
If you do not already have one, register for a Google account to sign up for Google Voice.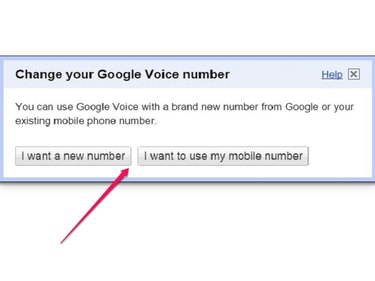 Warning
If you choose your own number:
Google Voice charges you a one-time $20 fee.

Your current cell phone plan will be terminated, possibly resulting in an early termination fee.

You must set up a new phone plan with your current or a new cellular provider.
Sign in to your Google Voice account and click Text. Enter the recipient's cell phone number and type your message. Then press Send.
Tip
You must have a non-Google Voice phone number to use this service. This number can be a landline or a cell phone.
Using Pinger
To use Pinger in your browser or to use the standalone desktop application, you need to register for a free Pinger account. Pinger provides you with a free phone number to send unlimited free text messages from your computer.
Text messaging is always free with Pinger, as is receiving calls. However, you can send calls only to other Pinger numbers for free -- if you are calling a non Pinger number, you must purchase or earn minutes.
Tip
Three ways to get minutes for making calls using Pinger:
Watch promotional videos

Complete offers from partners of Pinger

Buy minutes

Using Pinger on the Web
Once you sign in, press the plus (+) sign. Type the phone number or email address to which you are sending a text message and press OK.
Type your message and press Send.
Tip
You must have a current cell phone number to use this service.
Using Pinger for the Desktop
Pinger Desktop is available for free download for Windows 7 or newer and Mac OS X 10.6, 10.7 or 10.8.
Sign in to the desktop application.
Choose the recipient of the text message, type your message, and press Send.
Tip
You can use Pinger on any of your devices.

Once you sign up for Pinger using any of your devices, your account works on all other devices.

Sending and receiving text messages through Pinger is always free.