Some models of Verizon cell phones are designed with GPS devices that allow you to track the exact location of the phone from a personal computer. Verizon offers a service that will track your phones via GPS. The service is called Family Locator, formerly Verizon Chaperone, and can be set up on any Verizon Family Locator. Parents or family members who want to track phones on the network need to log onto Family Locator from the Internet. Outside of the network, Google offers a free application that you can install on your GPS-enabled phone and share your location with friends and family that you add.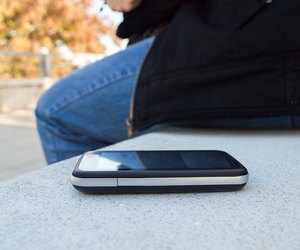 credit: Manuel Faba Ortega/iStock/Getty Images
Step
Add Family Locator to your account. You can visit your nearest Verizon Wireless store to speak with a customer service representative about adding Family Locator to your account or call (800) 922-0204 and follow the prompts. The service is $9.99 a month as of March 2010.
Step
Download the Family Locator application to both the parent phone and child phone for your account. Visit the Verizon Wireless Family Locator application download page (see Resources) and select "Send to Phone."
Step
Select "Menu" from your welcome screen, scroll to the "Settings and Tools," select "Phone Settings" and press "5" to select Location. Push "OK" to enable the Location On feature.
Step
Log onto your Verizon Wireless account online and sign into the Family Locator system. Click on the link in the Resources section for one-click access.
Step
Activate all of the child phones on your account to begin tracking the phone. The tracked phones will now appear on the maps of your Family Locator account so you can locate all child phones within seconds.
Google Latitude
Step
Go to "Play Store" on your phone and select "Apps."
Step
Type "google latitude" in the Search field and press the magnifying glass.
Step
Download and install the app to your phone.
Step
Launch Latitude.
Step
Read the terms and conditions of the app and choose "Agree and Continue."
Step
Invite friends from your contacts or by adding an email address.
Step
Press "Menu" and select "Location Settings."
Step
Choose "Location Reporting" and press "Detect Your Location." With Google Latitude running, anyone listed as a friend will be able to detect the location of the phone.