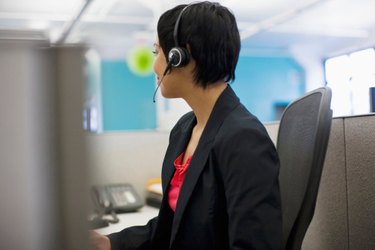 Multi-extension telephones are fixtures in the modern office. They allow a single administrative person (or anyone else for that matter) to manage the incoming phone calls of several people. Numerous telephone manufacturers make phones with call-transfer capabilities, all with their own unique features, but transferring a call is essentially the same across manufacturers. If you've used one phone, you've used them all, but consult the owner's manual should you come across any difficulties making the transfer.
Step 1
Ask the person on the other end to hold while you transfer the call.
Step 2
Press "Hold" or "Transfer." The button used to initiate the transfer will vary by phone.
Step 3
Enter the extension to which you want to transfer the call by pressing the appropriate numbers on the phone's keypad.