While you can always stream your Amazon music, downloading your purchased MP3s directly to your iPhone gives you access to your songs, albums and playlists even if you don't have an Internet connection. Use the Amazon Music with Prime Music app to transfer music from your Amazon account onto your iPhone.
Transfer Music to Your iPhone
Step 1
Open the App Store on your iPhone and visit the details page for the Amazon Music with Prime Music app. Follow the prompts to download and install the app on your iPhone.
Step 2
Open the app on your iPhone after the installation is complete and sign in to the Amazon Music or Amazon Prime account containing the music you want to transfer onto your device.
Step 3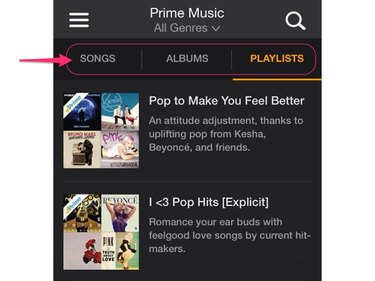 Tap the tabs along the top of the app to sort the contents of your library. Music can be sorted by playlist, artist, album, song or genre.
Step 4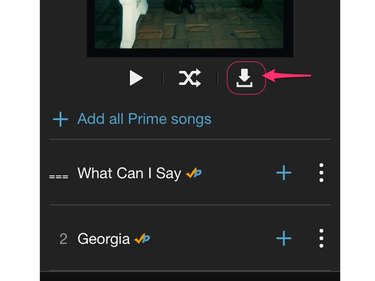 Tap the Download icon beneath an album cover to download the entire album to your iPhone.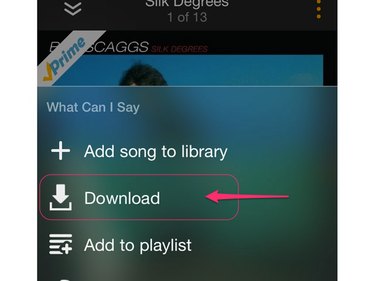 To download an individual song, tap the three-dot icon next to the song's title and then select Download on the pop-up menu.
Playing Downloaded Music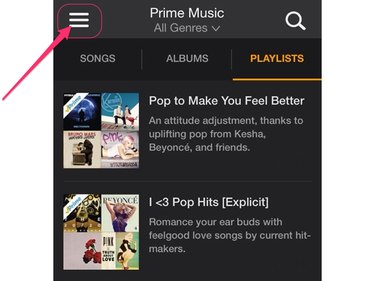 To locate songs you downloaded onto your device, tap the three-line menu icon in the top-left corner of the app and select Recently Downloaded. From this screen, you can play music just as you would when accessing your songs in the cloud.
Tips and Other Information
Songs you download from Amazon Music to your iPhone can be played only in the Amazon Music app on that device. They won't play in the native Music app on the iPhone, and they can't be exported to other devices.

If you're an Amazon Prime Music subscriber, you can stream unlimited ad-free playlists as often as you want directly in the Amazon Music app. Stream this music on any device you want, including Android phones and tablets, other iOS devices, Amazon Fire devices, PCs, Macs and more.
If you don't have an Amazon Music or Amazon Prime account, you can get free access to both services for 30 days by signing up for an Amazon Prime trial.