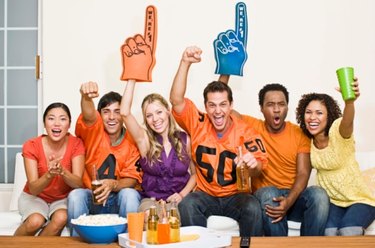 Facebook is a social networking utility that you can use to stay in touch with family, friends and acquaintances. If you want to close your Facebook account and open a new one, Facebook doesn't have a way for you to transfer your friends from one account to another. What you can do is download your account information to your Desktop and then use that information to repopulate your friends list on your new account.
Step 1
Log in to Facebook; then click "Account."
Step 2
Click "Account Settings," and then click "Download Your Information."
Step 3
Click "Download," and then click "Okay."
Step 4
Wait for the Facebook email to arrive, and then click the link in the email.
Step 5
Type your Facebook password into the text box, and then click the "Download Now" button.
Step 6
Double-click on the file on your Desktop to open it.
Step 7
Click "Friends" in the left hand side bar to bring up a list of your friends.
Step 8
Sign in to your new Facebook account.
Step 9
Type your first friend's name into the "Search" text box, and then click the friend's name in the search results list. Click the "Add as a Friend" button to send a friend request. Repeat for every individual friend.
Tip
Instead of opening a new Facebook account, change all of your personal information instead. You can change your real name, your user name and other personal details by clicking "Info" and then "Edit" next to "Basic Information."
Warning
The downloaded file contains sensitive information about you, your family and friends. Keep the file in a secure location.