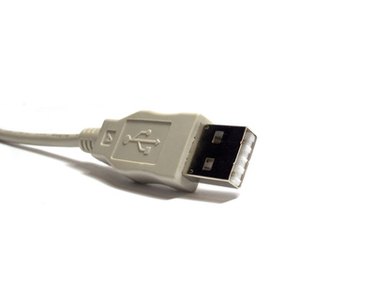 The iPhone is a touch-screen smartphone developed by Apple Computer, Inc. The phone contains a variety of built-in applications, including Apple's popular iTunes music player, and comes with up to 32 gigabytes of internal storage for music, videos and applications. You can transfer music from your computer to your iPhone using the included USB cable.
Step 1
Connect the iPhone to your computer using the USB cable included in the package.
Step 2
Launch iTunes on your computer. Your iPhone will load in the menu on the left under "Devices."
Step 3
Click on the name of the song, artist or album that you want to transfer to your iPhone. Hold down the left mouse button and drag the music to your iPhone on the left side of the screen.
Step 4
Release the mouse button when you see a plus sign appear over your iPhone. The music will be transferred to your device. Your iPhone will display "Sync in Progress" on the screen until the transfer has completed.
Step 5
Click the "Eject" button next to your iPhone in the iTunes menu. It is now safe to unplug it from your computer.
Tip
You can also set your entire music library to sync with your iPhone. Click on your iPhone in the "Devices" menu and click on the "Music" tab in the center of the screen. Check the box that says "Sync with iTunes" and click the "Sync" button. This will automatically set your iPhone to download your entire music library to the phone's memory.