Many types of computer files work with both Macs and PCs, including photo files. If you have photos on a Mac that you want to transfer to a PC, you can do so in several different ways. You can network the two computers with a cable or wirelessly, or you can burn the photos to a disc. However, if you only want to transfer some photos from the Mac to the PC, you can use a simpler method.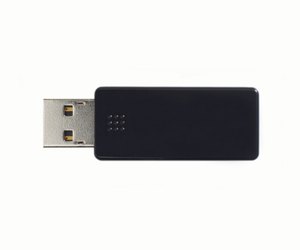 Step
Insert a USB flash drive into a USB port on the Mac. An icon for the drive will appear on your Mac desktop.
Step
Drag and drop the photos you want to transfer onto the USB icon to copy them to the flash drive.
Step
Drag the USB icon onto the "Trash" icon to eject the drive. When the USB drive's icon no longer appears on the desktop, remove the drive from the Mac.
Step
Insert the flash drive into an open USB port on the PC.
Step
Click "Open Folder to View Files."
Step
Drag and drop the photo files from the flash drive to a location on the PC's hard drive.