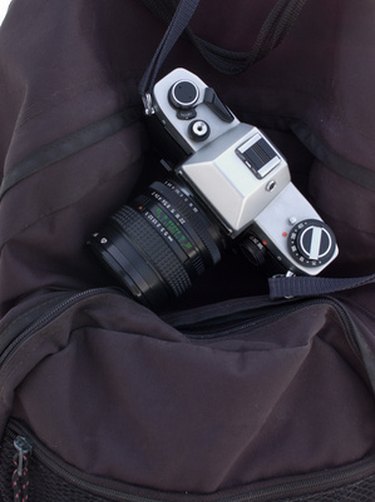 With so many people using digital cameras, it is important for those photographers to transfer their pictures onto their computers. Transferring pictures from the memory card on the camera to the computer provides a safe and secure storage place, as well as the ability to easily back up those photos through an external hard drive, thumb drive or online backup service.
Step 1
Look at the front of your computer to see if it has a built-in memory card reader. Many newer model computers have memory card readers built in, generally near the CD-ROM or DVD drive. The card reader will have slots labeled CF, SD and MMC. These are the various types of memory cards used in digital cameras and other devices.
Step 2
Remove the memory card from your digital camera by opening the card door and carefully pulling the card out. Insert the memory card in the card reader on your computer. If your computer does not have a built-in card reader, you can purchase a card reader that connects to a USB port on your computer. To use an external memory card reader, plug it into the USB port and insert the memory card into the slot on the reader.
Step 3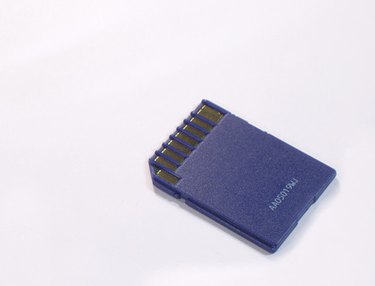 Connect a USB cable from your computer to your digital camera if you do not have access to a memory card reader. Insert the flat end of the USB cable into a free port on the computer. Then insert the square end into the port on the camera. Turn your camera on so the computer will recognize it. The camera can be turned on either before or after the USB cable is connected, but it must be on for it to communicate with the computer.
Step 4
Log on to your computer and right-click the "My Computer" icon. Choose "Explore" from the menu to open Windows Explorer. Locate the drive letter corresponding to your digital camera or memory card. Depending on the configuration of your computer, this could be the "E," "F," or "G" drive.
Step 5
Highlight the photos you want to transfer, right-click and choose "Copy" from the menu. Then highlight the folder you want to transfer the pictures to, right-click and choose "Paste" from the menu. Your photos will be copied from your memory card to your computer.