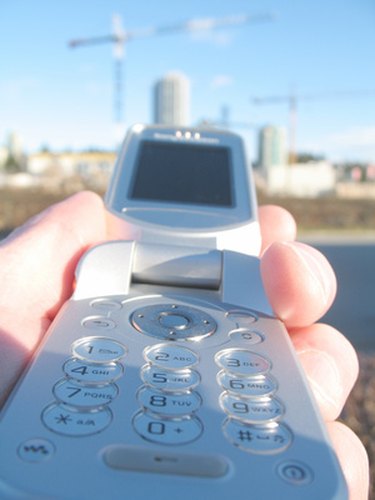 Ringtones are often the easiest way to customize and personalize your cellular phone. Unfortunately, ringtones purchased through Verizon are not transferable between phones. However, if you are seeking to transfer ringtones from a defective phone to a replacement phone on the Verizon network, you can transfer purchased ringtones. You can also transfer a ringtone to another phone if you uploaded it to your phone from your computer or purchased it through a third party vendor through using either your phone's Bluetooth feature or through a computer.
Transferring Ringtones Through Bluetooth
Step 1
Activate the Bluetooth feature on both phones by selecting the Bluetooth link underneath "Settings" or "Options." Select "Yes" if the phone prompts you to confirm that you would like to activate the Bluetooth function.
Step 2
Make your new phone discoverable. Select the "Discoverable" option underneath your phone's Bluetooth menu.
Step 3
On your old phone, select the Bluetooth "Search" option. It will find the new phone and establish a connection with it. Select "OK" once your phones detect one another. Your phones may ask you to enter a password to verify that they may pair with each other.
Step 4
Go to your phone's ringtone folder and select the ringtone you wish to send to your new phone.
Step 5
On your old phone, select "Send ringtone via Bluetooth" under the "Menu" option. This will send the ringtone file to your new phone.
Transferring Ringtones through a Computer
Step 1
Plug one end of a USB cable into your phone and the other into your computer's USB port.
Step 2
Open your phone's folder on your computer, which will be located in "My Computer" on a Window's-operated Personal Computer or under "Finder" on a Macintosh computer, right-click, and copy the files you wish to transfer.
Step 3
Right-click and paste the ringtones into your computer's "Document" folder before safely ejecting the phone from your computer.
Step 4
Paste the files you have saved onto your computer into your new phone's ringtone folder once you have re-connected it to your computer.