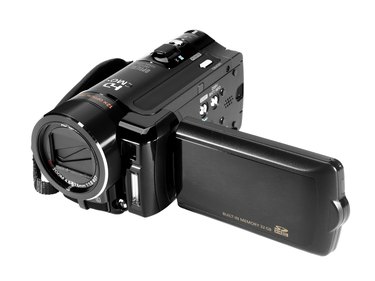 Many camcorders, cameras and cell phones use secure digital (SD) cards to store the video files they record. If you have recorded a video file onto a SD card, transferring the file onto your computer so you can edit the video, burn DVDs or upload the video files to the web is fairly easy to do.
Step 1
Connect your camcorder, camera or cell phone you used to record your video into your computer using the USB or firewire cable that was included with the device. You can also use an SD card reader by connecting the reader to your computer and inserting the SD card out of your device.
Step 2
Click on the "My Computer" icon on your computer's desktop and find the icon for your device or card reader. On a Mac, your device or reader will appear on your desktop.
Step 3
Double click on the icon for your device or reader to open a window to show the files stored on the card.
Step 4
Drag and drop video files you're interested in keeping onto your desktop.