How to Transfer Video Onto the Computer. Before you can use your computer to edit video, you need to get the clips onto your computer. You can either transfer video from a digital or analog source (such as a camcorder or VCR) or find clips from the Web and multimedia CDs.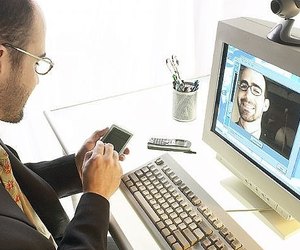 Step
Buy video editing software if you want to edit clips. (See "Choose a Video Editing Program" in Related Techwallas.) The editing software will probably include some sample clips to practice with.
Step
Using a search engine, such as Yahoo! or Google, run a Web search for video clips and download the video files onto your computer. Most of the time you can just right-click the file and choose "Save As" and then name the file and click OK.
Step
Check any multimedia CDs or DVDs you have for video files. Copy these files onto your hard disk. All you need to do is open up the folder where the video file is located, most likely the CD ROM drive, and then drag-and-drop it on your desktop or another folder.
Step
Download your own video from a digital video camera. (You may need to buy a card with the appropriate type of connection port before you can do this. Check the specifications for your camera and computer to see the kind of connection you need.)
Step
Download your own video from an analog camcorder or from a videotape. You will need a video capture card to translate the analog video into a digital format and copy it onto your hard disk. (See "How to Buy a Video Capture Card" in Related Techwallas.)
Step
Consult the manual or online help for your video editing program for instructions on performing the capture. (If you have Premiere, see "How to Perform a Video Capture in Premiere" in Related Techwallas.)