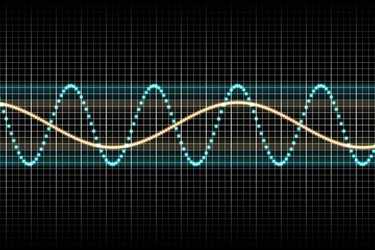 Since its foundation by Dr. Amar G. Bose in 1964, Bose has focused its efforts on reproducing natural, live sound via home audio components, relying on a blend of reflected and direct sound to create a live effect. The acoustic waveguide system, first introduced in 1984, brings this principle to the Bose Wave series of radios, which includes the Wave Music System III, Wave Radio III, Acoustic Wave Music System II and Wave SoundTouch Music System, as of 2014. When these devices fail to output the intended natural sound, turn to manufacturer-recommended troubleshooting tips.
Step 1
Reset your sound system -- this serves as a catch-all troubleshooting measure for a non-functioning device. Unplug the device from the outlet and let it rest for 10 seconds before plugging it back in.
Step 2
Address the basics, if your Bose Wave doesn't function at all. Ensure that the power cord is securely plugged in to an operational outlet. If the device functions but doesn't output sound, turn the volume up or press the "Mute" button to un-mute the system.
Step 3
Press the "AUX" button to set the system to the proper source and make sure the source's volume is turned up, if the Wave is connected to an external sound source. Likewise, secure the auxiliary connection.
Step 4
Disconnect headphones from your Bose Wave if you wish to output external sound. If headphones are plugged in, the system automatically mutes the external speakers.
Step 5
Boost your reception if AM or FM broadcast signals are weak. Rotate the device until the signal improves to strengthen AM reception. For FM reception, extend the unit's power cord, which houses its FM antenna. Move the Wave away from sources of interference, such as televisions, refrigerators, dimmer switches, microwaves or halogen lamps.
Step 6
Improve the sound quality of AM or FM radio by turning the Wave's "Talk Radio" mode on or off. Press the "Play Mode" button on the remote to activate or deactivate this feature, which caters to improving sound quality for vocal broadcasts.
Step 7
Troubleshoot remote control issues by using the remote closer to the sound system or replacing the remote's batteries. Clean dust or dirt from the lens on the radio, or relocate it to an area free from potential interference created by fluorescent lights or direct sunlight.