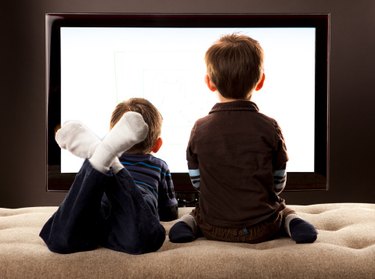 Cox is the third-largest cable and broadband provider in the U.S. It was one of the first companies to bundle television, Internet and phone. Cox had 6 million customers and 22,000 employees as of 2010. Boxes supplied by Cox include cable modems, and digital cable boxes for television programming. Problems with the Cox Communications digital box manifest themselves as television picture problems. These picture problems can be corrected by following some troubleshooting steps.
Step 1
Check power connections if there are no lights on the front of the Cox Communications digital box. Look for power cords that aren't plugged into the wall. Check that a wall-connected power cable is plugged into the digital box. Try a different appliance, like a light, on the socket to see if the problem is with the home wiring setup. If it is, reset the home's circuit breakers or replace fuses.
Step 2
Change the batteries in the Cox Communications digital box if pressing buttons on the remote doesn't work the television or box. Turn off the box with the power switch and try to turn it on again with the remote. If it won't turn on, the batteries in the remote are likely dead.
Step 3
Turn the "Input" on the television to the digital box setting if images don't match what's expected from Cox. Sometimes, if a family member has been playing a video game, or watching a DVD, the "Input" will have been changed from the one usually used for the Cox cable signal. Simply press the "Input" button repeatedly until the cable image displays on the screen.
Step 4
Check for loose connections behind the television if cable television programming won't display. There should be connections between the wall and digital box through a coaxial cable with a screw connection. Tighten the screw connection finger-tight.
Step 5
Check the balance and due date on the last Cox Communications bill if you still can't see the Cox programming. If the due date has passed, service may have been disconnected. Call the number on the bill and make payment arrangements.