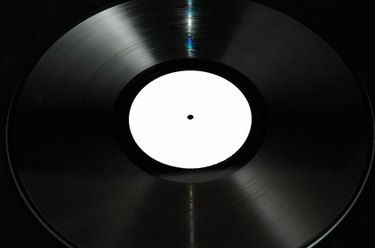 The latest Onkyo's receivers supply THX surround theater sound and Dolby True HD (High Definition) audio. Onkyo was, in fact, the first audio equipment maker to supply receivers that could handle video and audio in HD. Onkyo has been around since the 1940s and originally sold turntable pickups. Problems with Onkyo receivers can include the device not turning on, no sound, low volume levels, and problems with settings. These kinds of issues can be identified and rectified.
Step 1
Plug the receiver into the wall if the power won't come on. Lights on the front of the unit indicate proper power supply. Check that the wall outlet is functioning if the Onkyo still won't turn on. Plug something else in to the same outlet and see if it works.
Step 2
Check that sources are connected and turned on if there's no sound. Onkyo receivers include an amplifier and broadcast radio receiver, so you can isolate the receiver by setting "Source" to "FM Radio" and try listening for noise. If you can't hear anything when tuning for stations, it's possible the problem is with the speaker connections; check them. If you hear noise, the problem is with the source, like a DVD player; check for power supplied and connections.
Step 3
Check the settings on the Onkyo receiver if audio or video doesn't appear on a television that you've connected with a HDMI (High Definition Multimedia Interface) cable. Look for a "Monitor Out" setting and choose "HDMI."
Step 4
Reset the Onkyo if you continue to have trouble. Hold the "VCR/DVD" button while pressing the "On/Standby" button, and the receiver should enter "Standby." Turn it on again by pressing the "On/Standby" button. Bear in mind that this will clear all the presets and other settings — but it may be those settings that are causing the problems.