If you have an external mouse connected to your laptop PC, turning off the laptop's mouse and/ or touchpad can help you avoid much frustration. Disabling the mouse and touchpad may sound like a daunting task, but it's not. You can easily toggle your laptop's mouse on and off without worrying about causing any damage to your computer.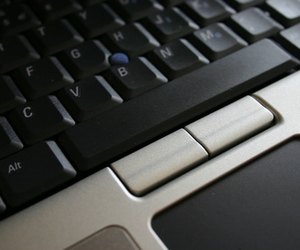 Step
Click on the "Start" button, then select "Control Panel."
Step
Select "Classic View" to the left if you're not already there, then double-click "Device Manager." Hit "Continue" when asked if you want to launch the "Microsoft Management Console."
Step
Click the "+" sign next to "Mice and other pointing devices" and find the laptop mouse and/or touchpad.
Step
Right-click on your laptop's mouse and/or touchpad and select "Disable." Select "Yes" when asked if you really want to stop it. Your laptop mouse is now shut off.