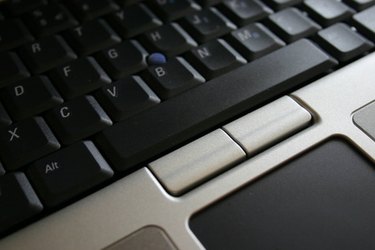 If you have an external mouse connected to your laptop PC, turning off the laptop's mouse and/ or touchpad can help you avoid much frustration. Disabling the mouse and touchpad may sound like a daunting task, but it's not. You can easily toggle your laptop's mouse on and off without worrying about causing any damage to your computer.
Step 1
Click on the "Start" button, then select "Control Panel."
Step 2
Select "Classic View" to the left if you're not already there, then double-click "Device Manager." Hit "Continue" when asked if you want to launch the "Microsoft Management Console."
Step 3
Click the "+" sign next to "Mice and other pointing devices" and find the laptop mouse and/or touchpad.
Step 4
Right-click on your laptop's mouse and/or touchpad and select "Disable." Select "Yes" when asked if you really want to stop it. Your laptop mouse is now shut off.