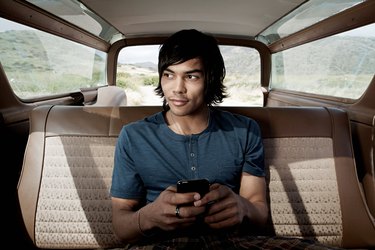 Because requests to stop tracking are handled on a website-by-website basis, tracking can't be turned off completely in Chrome. When configured properly, however, the browser sends a Do Not Track request to each website you visit. It is up to the website itself whether it acknowledges and respects this request. Do Not Track settings are part of Chrome's Privacy Settings panel. If you just want to stop Chrome from recording your browsing history, browse the Web using Chrome's Incognito Mode.
Configure Chrome to Send Do Not Track Requests
To start sending Do Not Track requests to every website you visit in Chrome, click the "Chrome" menu (resembling three horizontal lines) in the top-right corner of your browser. Select "Settings" and click the "Show advanced settings" link at the bottom of the Settings screen. Place a check mark in the "Send a 'Do Not Track' request with your browsing traffic" check box.
Configure Incognito Mode and Clear Browsing History
If you're concerned about Chrome keeping track of which websites you visit, turn on Incognito Mode. Click the "Chrome" menu and select "New Incognito Window" to launch a new Incognito Window. Any visited websites or downloads you perform in this window are not added to your browser history.
To clear your browser history at any point in time, click the "Chrome" menu and select "History." Click the "Clear browsing data" button, select which data you want to delete and click "Clear browsing data."